Testimonials: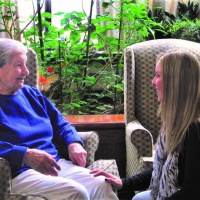 "My mom lived at Ghent Rehabilitation and Nursing Center for five years and she was really very happy. She knew that she was sincerely loved. I can't say enough about the staff and their caring ways. I always recommend Ghent Rehabilitation and Nursing Center."
— Ann
Family Member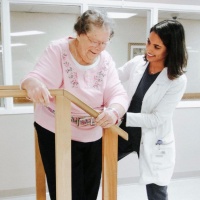 "I have been a rehab patient for a joint replacement for two weeks. I cannot say enough about how pleased I am with my therapy and the wonderful Therapy Staff. They are all fabulous!"
— Emma
Resident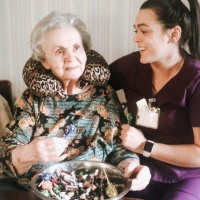 "I have been working at Ghent for 15 years. I wake up excited about going to work and enjoy working with my residents, family members, and coworkers. I feel as if these patients are my family."
— Dawn
CNA
We pride ourselves on providing our community members the highest quality-of-life by partnering with residents and families to foster meaningful relationships. Our hand-picked staff is committed to developing the physical, emotional, and spiritual potential of our residents.
COME VISIT, AND SEE HOW WE MAKE CARE PERSONAL
We offer compassionate and dignified care to promote each of our residents' physical and emotional well-being. Our rehabilitation team provides customized rehabilitation plans and measurable, concrete results, while our long-term care team builds and nurtures our vibrant community.
ALL WHILE PROVIDING PROVEN, HIGH-LEVEL CARE